Day trip to San Gimignano
Day trip to San Gimignano (about an hour by car from Castelvecchi) - Recommended excursion
From Castelvecchi it is possible to reach San Gimignano in about an hour by car, easily taking both the provincial road and the Florence – Siena motorway junction.
The Borgo di San Gimignano encloses a characteristic historic center, declared a UNESCO World Heritage Site, due to the characteristic medieval architecture that has remained intact.
Despite some 19th-20th century restorations, the San Gimignano site is mostly intact in its 12th-14th century appearance and is one of the best examples in Europe of urban organization from the municipal age.
San Gimignano is above all famous for its medieval towers that have earned it the nickname of Manhattan of the Middle Ages.
In a full day in San Gimignano it will be possible to visit and admire the most important places and monuments.
Let's start from Piazza del Duomo, which contains the twin towers, the 14th century cathedral and the old Palazzo del Podestà with the rognosa tower which, until the end of the 1300s, was used as a prison and inside which today there is the evocative Teatro dei Leggieri.
We then move on to the Palazzo Comunale, also located in Piazza del Duomo, which houses an interesting art gallery where there are works from the second half of the 13th century to those of the 1500s, of which the most important is a large panel by Pinturicchio painted in 1511.
You can also visit the Torre Grossa, the tallest tower in the city.
Continuing to admire the artistic beauties of San Gimignano, we can stop at the Palazzo della Propositura, located between the Cathedral and the Palazzo Comunale, which houses important works, the fresco of the Annunciation by Ghirlandaio.
Of notable emotional impact is the visit to the House of Santa Fina, the very young blessed, who spent a lot of her short life immobilized on a wooden table in the cellar of her poor house.
The house, now transformed into a chapel, can be visited every 12 March, the feast of the Saint.
If we still have time and energy, the Rocca di Montestaffoli is certainly not to be missed, where "La Giostra dei Bastoni" takes place as part of the medieval festival at the end of June.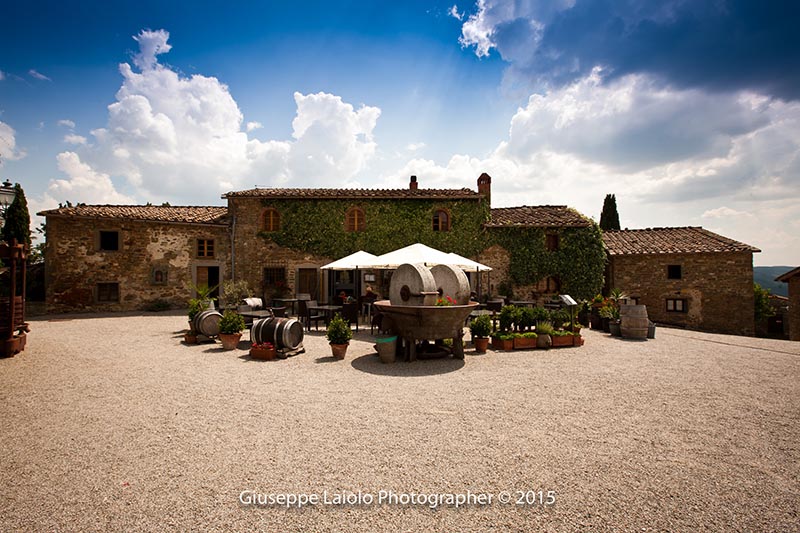 Radda in Chianti - Tuscany
BORGO CASTELVECCHI, YOUR SECOND HOME IN CHIANTI
Castelvecchi is a country side hamlet located in the heart of ancient Chianti where you can rediscover the peace, colors and flavors of unspoilt nature.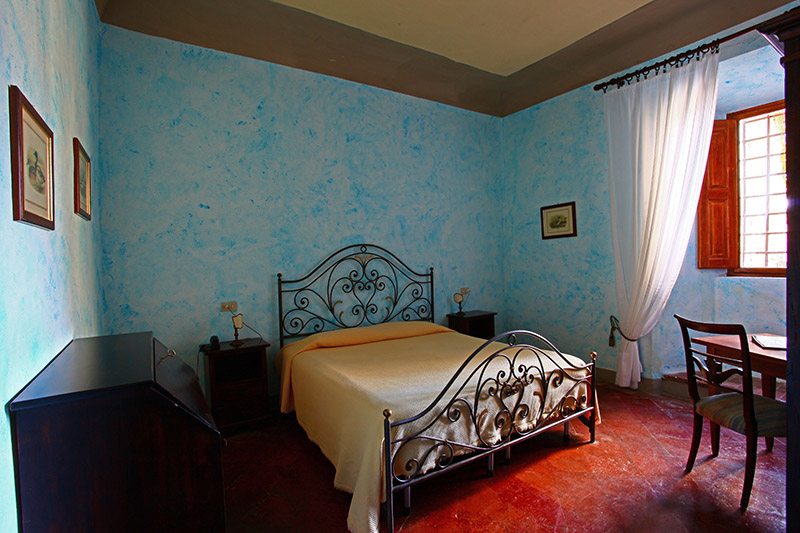 HOSPITALITY
BORGO CASTELVECCHI APARTMENTS AND ROOMS
Borgo Castelvecchi offers both apartments, ideal for families or groups of friends, and rooms. Thanks to the restaurant inside the historic village it is possible to have breakfast and dinner directly on site.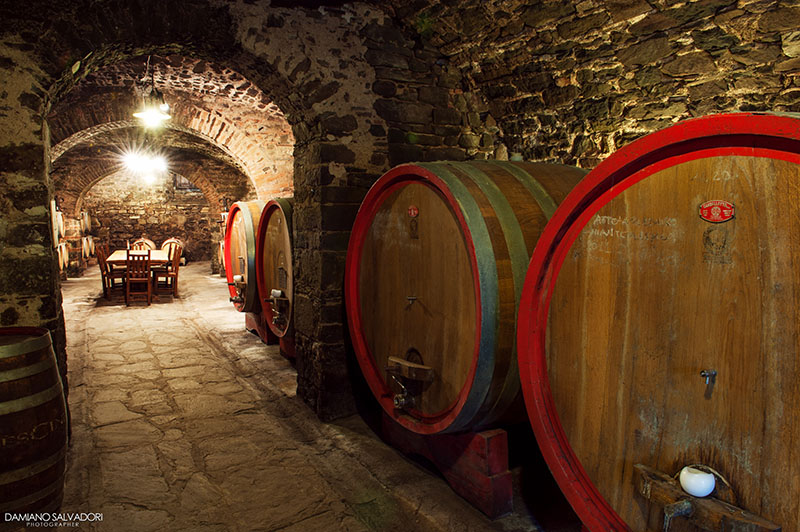 The wine tradition
WINES AND MILLENNIAL CELLARS
Visit our historic and millenary cellar with the best productions of Tuscan red wines, oil and grappa.
Pool
Swimming pool with view
Borgo Castelvecchi offers an outdoor swimming pool which enjoys a panoramic view of the splendid Chianti hills.