Monteriggioni
Ancient village famous for its walls
The nucleus of Monteriggioni is a small fortified village located along the route of the Via Francigena.
Monteriggioni is an almost timeless place where art, history and landscape come together in a rare example of natural beauty.
The fortifications of "Mons Regionis", born around a pre-existing rural settlement of Longobard origins, date back to the year 1214. Dante himself was so impressed by the vision of the Monteriggioni walls to the point of creating the famous similarity between its towers and the chained giants.
In the Monteriggioni area there are numerous places and monuments of historical-artistic importance, including the Church of Santa Colomba.
Inside the church, behind the high altar, you can admire two large fresco painted scenes representing the Nativity and the Crucifixion. On the right wall there are fragments of a fresco representing one of the miracles of San Nicola, the Resurrection of the three young men.
Also not to be missed is the castle of Monteriggioni, surrounded by massive elliptical walls 2 meters thick, interspersed with 15 towers and two gates, which surround a hill called Monte Ala.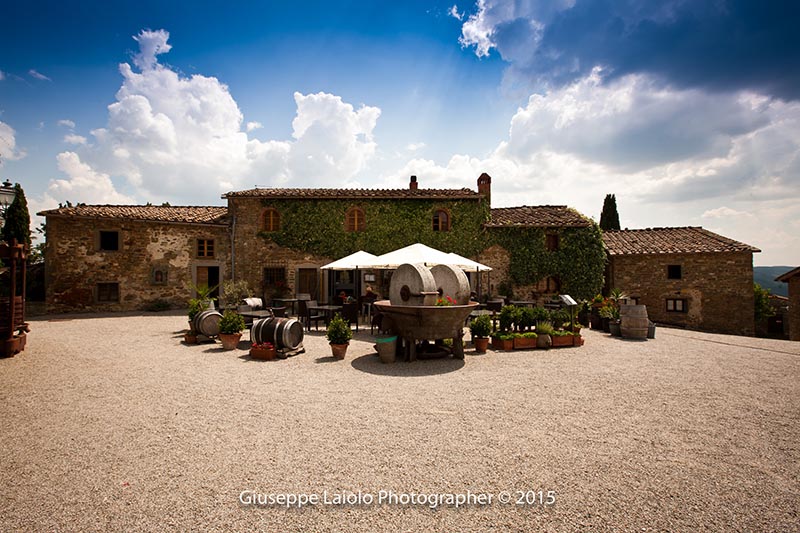 Radda in Chianti - Tuscany
BORGO CASTELVECCHI, YOUR SECOND HOME IN CHIANTI
Castelvecchi is a country side hamlet located in the heart of ancient Chianti where you can rediscover the peace, colors and flavors of unspoilt nature.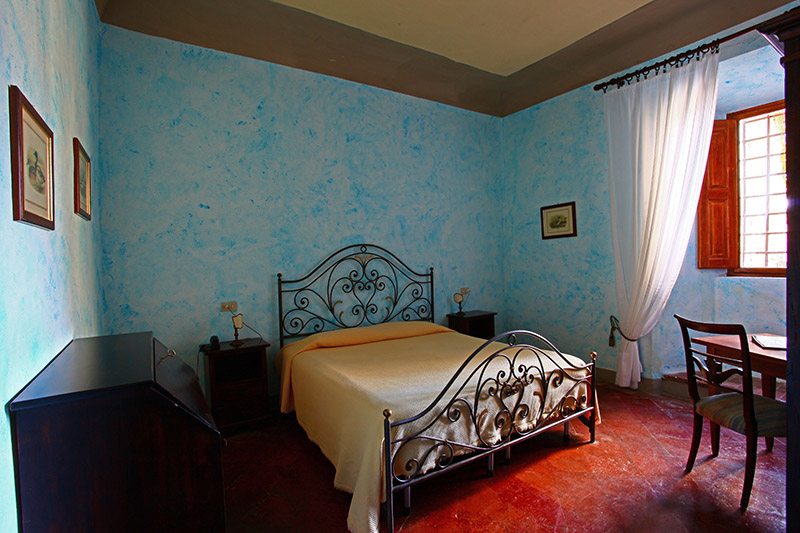 HOSPITALITY
BORGO CASTELVECCHI APARTMENTS AND ROOMS
Borgo Castelvecchi offers both apartments, ideal for families or groups of friends, and rooms. Thanks to the restaurant inside the historic village it is possible to have breakfast and dinner directly on site.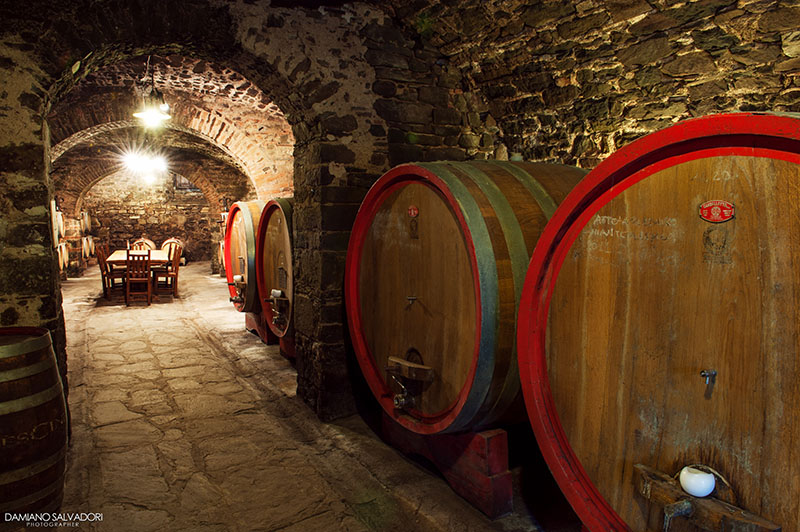 The wine tradition
WINES AND MILLENNIAL CELLARS
Visit our historic and millenary cellar with the best productions of Tuscan red wines, oil and grappa.
Pool
Swimming pool with view
Borgo Castelvecchi offers an outdoor swimming pool which enjoys a panoramic view of the splendid Chianti hills.