Radda in Chianti
Small characteristic village in the heart of Chianti
Radda in Chianti is a small town enclosed within the partially preserved ancient city walls.
The historic center has an urban layout based on a main road axis, from which the small square opens with the Palazzo del Podestà and the parish church.
Radda in Chianti, given its considerable strategic importance, was endowed by the Republic of Florence with a still visible masonry defensive structure which draws particular attention to the eyes of visitors.
Among the most important palaces and monuments certainly not to be missed:
Palazzo del Podesta
Built in the fifteenth century and almost completely destroyed in 1478, it retains the portico of the original building which belongs to the minor Florentine architectural styles of the early fifteenth century.
Grand Ducal Ice House
Iceboxes were built in different parts of Tuscany during the Grand Duchy. Many had a pyramidal shape, like the one in the Parco delle Cascine in Florence, others like this one in Radda were built in the shape of a truncated cone and basements.
Typical example of proto-industrial production, from the end of the eighteenth century until the thirties of the twentieth century, around ten iceboxes were in operation in Tuscany.
Parish Church of Santa Maria Novella
The parish church of Santa Maria Novella is a Romanesque parish church and is one of the most important examples of Romanesque architecture in the Florentine countryside.
All the characteristics that form the artistic, structural and formal language of XII century Romanesque art are concentrated in it.
The Pieve is composed of a basilica with three naves ending in as many apses, divided by successive arches, resting on rectangular pillars, alternating with columns and composite pillars.
Inside are works of art such as a processional cross in gilded copper, two glazed terracottas from the workshop of Santi Buglioni and two Renaissance tabernacles in pietra serena.
Market Chapel
The chapel of Santa Maria Maddalena dei Pazzi, also called the Mercatale chapel, is a sacred building located on the edge of the town of Radda in Chianti.
The chapel summarizes all the building rules of a small devotional church with a single nave preceded by a portico. Although it was built in the early eighteenth century, the building has an architectural heritage referable to Florentine Mannerism.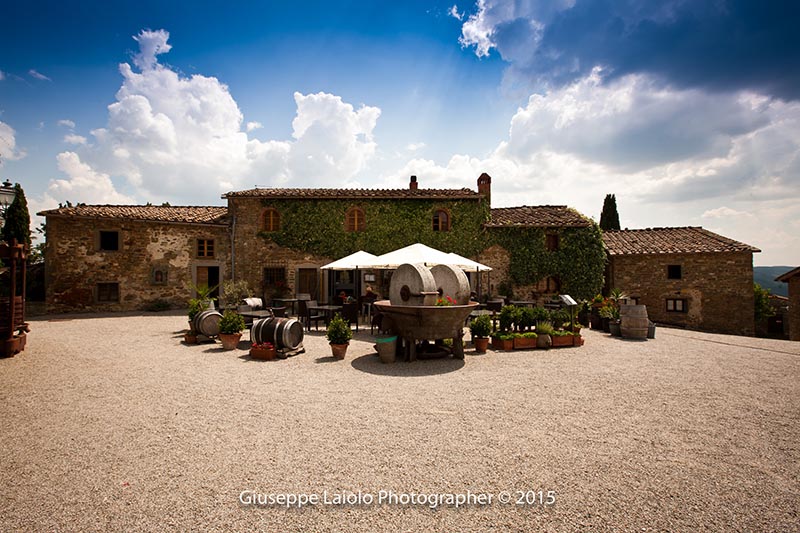 Radda in Chianti - Tuscany
BORGO CASTELVECCHI, YOUR SECOND HOME IN CHIANTI
Castelvecchi is a country side hamlet located in the heart of ancient Chianti where you can rediscover the peace, colors and flavors of unspoilt nature.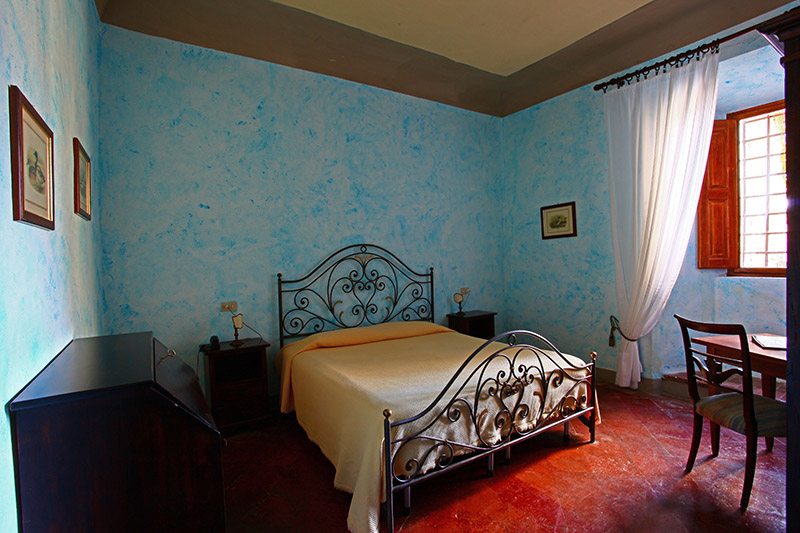 HOSPITALITY
BORGO CASTELVECCHI APARTMENTS AND ROOMS
Borgo Castelvecchi offers both apartments, ideal for families or groups of friends, and rooms. Thanks to the restaurant inside the historic village it is possible to have breakfast and dinner directly on site.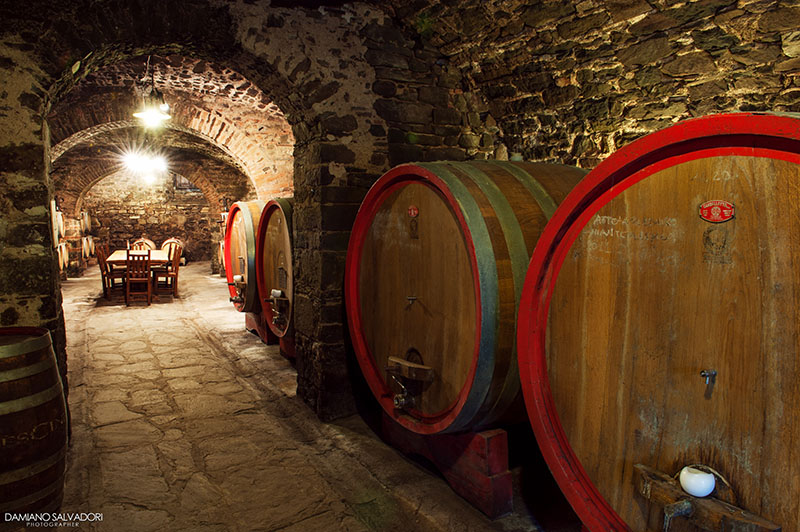 The wine tradition
WINES AND MILLENNIAL CELLARS
Visit our historic and millenary cellar with the best productions of Tuscan red wines, oil and grappa.
Pool
Swimming pool with view
Borgo Castelvecchi offers an outdoor swimming pool which enjoys a panoramic view of the splendid Chianti hills.